Turn business big data into real predictable results
Don't predict future sales, but calculate conversion attribution. Use human behavioural facts to your advantage, by analysing what's really going on in the mind of your customers. This gives you the insight to strategically choose better automated mass marketing vehicles.
More sales!

Have your target audience buy more products, more volume and more frequently; exceed €1,000,000 gross revenue for Small and Medium Enterprises (SME's) or Corporate Marketing Campaigns.

More profit!

Improve the return on your business investments (ROI) with better strategy and planning.

Less cost!

Eliminate overhead costs, unnecessary waste and unprofitable pipelines from your business processes; save €20,000 per day.

Less risk!

Reduce chance of failure & loss to acceptable levels by combining your individual campaigns into the right portfolios and carefully assessing every opportunity and threat.
Your management team systematically makes better business decisions with confidence using advanced analytics & big data applications.
Turn your data into business insights with Quintus »
Formula for success
Mainly in the area of the sales & marketing of business/consumer finance and logistic/operational improvement, using my simple formula:
Big Business Targets

×

Scalable Enterprise Technology

×

Fact-Based Continuous Improvement

=

Lasting Enterprise Success
I'm always eager to adopt the best media technology and innovative approaches in getting results for your business or enterprise, and help you and your colleagues adopt those winning technologies and approaches too.
With an Agile/Scrum, iterative and scientific method in Business Analytics of Online Marketing and Digital Strategy, I'm here to help your company out in getting and keeping customers to buy financial products that fit.
Working with me is safe, risk free, well worth your time and investment. If there is no immediate match, then there is no cost for you.
Company suggestions
I've personally worked with, consulted for, or visited the following companies that employ econometricians. In short, these companies are within my positive referral network and I'd recommend these companies to you:
Quantitative Logistics & Operations Research
Ab-Ovo (Software)
Fox-IT (Security)
Lynxx (Transport)
NS (Transport)
ORTEC (Consulting)
Quintiq (Consulting)
Quantitative Finance & Risk Management
ABN AMRO (Banking)
Eneco (Energy/Utilities)
ING IM (Banking)
Nationale Nederlanden (Insurance)
Rabobank (Banking)
All-Round Econometrics & Data Science
Accenture (Consulting)
Atos (Consulting)
Capgemini (Consulting)
Veneficus (Consulting)
Quantitative Marketing & Business Analytics
ABN AMRO (Banking)
Achmea (Insurance)
AEGON (Insurance)
Bol.com (Retail)
C-motions (Consulting)
MI Company (Consulting)
Newcraft Group (Consulting)
Objective Partners (Consulting)
ORTEC Marketing (Consulting)
Pointlogic (Media)
Rotterdam School of Management (Education)
RTL Nederland (Media)
TNT (Transport)
Underlined (Consulting)
Wehkamp.nl (Retail)

Contact Quintus on LinkedIn
I'm available to you for:
Due to increased interest my response time to your contact request may be up to several workdays.
Thanks so much for having you,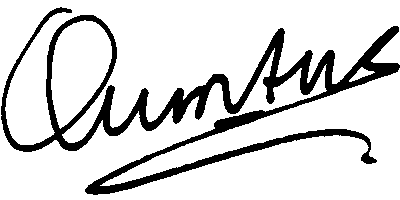 Connect on LinkedIn
No commercial messages please!

Rotterdam area, Zuid-Holland, The Netherlands
www.QuintusHegie.com
Dutch Chamber of Commerce #24444245